By Viron Erotocritou, MSc Forensic Psychology student
Being a student and needing to save money is never easy. One of the main needs of a student is how to be able to cook on a budget. Being a Master student at UCLan Cyprus and having experience from studying in the UK as well, I had to learn how to save money and cook at home. The way I was able to save money on a weekly basis was to shop at supermarkets which had the best offers on meat, vegetables, pasta and rice.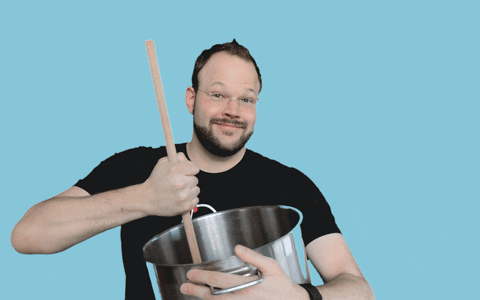 Once I would buy my groceries for the week, I would make portions with the meat and freeze it so I could save on not defrosting the whole package and have to cook it all. Every night before I would take out what I was going to cook to defrost and I would cook a meal for the next day. Sometimes it is hard being a student and being able to cook, so many times I would cook the night before to have it ready for the next day, would take a Tupperware of the cooked food and fruit with me to university so I could save money. By preparing and portioning your meals from your weekly grocery shopping this can help you save a lot of money and cook on a weekly budget as my grocery shopping was around 20-25 euros a week.
There are some recipes that can help with not taking too much of our time, such as omelettes with chopped vegetables and ham or bacon. To make an omelette you would need 2 eggs, butter, cheese, vegetables of your preference (such as: tomatoes, onions, red peppers)
Beat the eggs with water or milk and add salt and pepper. After you beat the egg together, you heat your pan with some butter or olive oil. Once the pan is hot put the egg in the pan until it covers the pan. Add the vegetables to the half of the egg with the cheese let it cook a little, then flip the other half to cover it and let it cook for a few more minutes. Once ready put in a plate and enjoy.
Another easy recipe to be able to cook on a budget is pasta. So, by cooking pasta with some mince and vegetables such as carrots, green peppers, onions and tomatoes, this is an easy and fast recipe to make. Put the pasta to boil, while that is boiling cook the mince with the chopped onion carrots and green pepper, once cooked add the grated tomatoes or the canned tomatoes and let it cook add spices such as chilly flakes, oregano any other spices that you might have preference for. Once the mince is cooked and you strained your pasta you can mix the pasta and the mince into one big pot and then portion it out.
There are many recipes we can make with a budget and by also portioning out our food this will help. When we don't have a lot of time we also can find some easy recipes which will not consume much of our time.